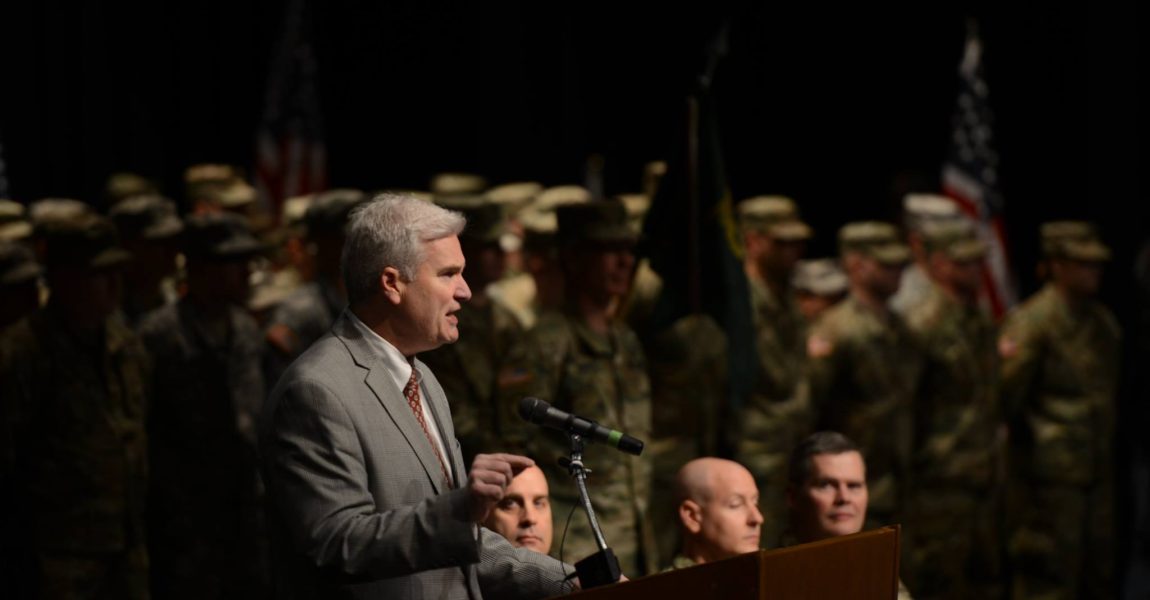 ​(Photo Credit: Minnesota National Guard Facebook Page)
One of the best things I get to do as a Member of Congress is meet with and work to help our nation's veterans and active service members.

The men and women who choose to dedicate their lives to serve this country are truly the best this nation has to offer. They take time away from their friends and families, leave the comfort of their own homes, and often put themselves in harm's way to ensure the safety of the United States and the freedoms we hold dear.

Earlier this year I had the opportunity to participate in two deployment ceremonies in the great state of Minnesota: the 934th Airlift Wing sending troops to Southeast Asia and the 257th Military Police Unit sending troops to Guantanamo Bay.   I cherish having the opportunity to address the courageous men and women and their loved ones to thank them for their service.

This week in Congress, we had the opportunity to vote on three pieces of legislation that help our veterans once they return home.

We often hear stories of veterans having difficulties adjusting to civilian life. After all they have done for us, it is crucial we work to help them. I was proud to join the House in passing the Boosting Rates of American Veteran Employment (BRAVE) Act and Honoring Investments in Recruiting and Employing American Military Veterans (HIRE) Act.  These reforms help award employers and government contractors who work to find jobs for our nation's veterans.
We also passed the Working to Integrate Networks Guaranteeing Member Access Now (WINGMAN) Act to ensure that congressional offices like mine have more access to veteran's records (with their permission) if they inquire for help with benefits or VA issues.

I am glad to see the 115th Congress place such importance on helping these brave men and women and look forward to working with my colleagues as well as Dr. David Shulkin, the new Secretary of the VA, to continue these efforts.
P.S. — If you are or know a veteran who needs help with accessing services you've earned, please contact my official office for assistance.