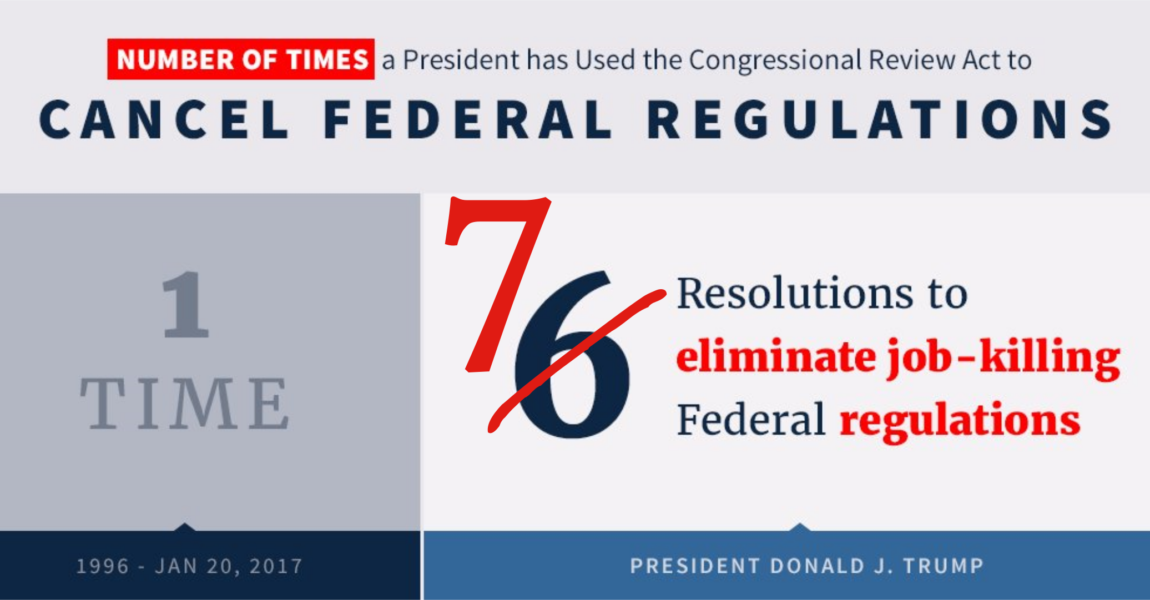 This past weekend, I had the privilege of attending the Republican Party of Minnesota's Sixth District Convention. Like every convention in the past, I was encouraged and excited by the energy of the delegates and guests in the room.

I heard excitement about our Republican majorities and our opportunities for true reform. I also heard a lot of frustration with the failure of the American Health Care Act, the struggles of maintaining the status quo, and even some mentions of Congress and President Trump failing to get anything done. But, it's quite the opposite.

This week, we took another positive step toward significant reform and repeal of regulations to continue our efforts to clean up the swamp.
Last Monday, President Trump signed four more Congressional Review Act (CRA) resolutions into law, working to undo some of the unnecessary regulations left over from the Obama Administration. These CRAs include the Federal Contracts Blacklisting Rule, the Bureau of Land Management Planning 2.0 Rule, the Teacher Preparation Rule, and the Education Preparation Rule.

Yesterday, we passed another CRA, this time addressing the internet and privacy of American consumers. In total, this will be the 15th CRA the House has passed, seven of which have been signed into law by President Trump.
Our work has just begun, but we are certainly making progress and have no intent of slowing down. Rather than be frustrated when the status quo wins, we need to keep fighting.  And as long as you give me the honor to represent you in D.C., I'll be fighting every day for you and our shared principles.