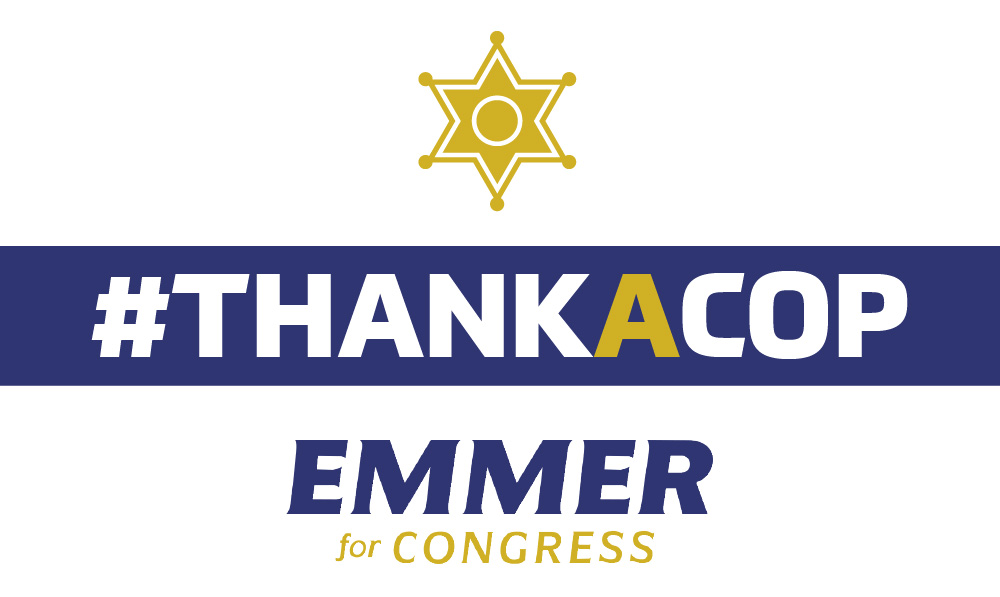 Anoka County's Deputy Lien
I started this #ThankACop series to recognize all the important work our peace officers do. From saving lives to building community to keeping our streets safe, law enforcement professionals fill almost any role necessary to protect and serve.
Last week, one of those roles ended up being pizza delivery for Anoka County Sheriff's Deputy Lien in Andover. He was part of the team that responded to an incident that required closing this family's residential street. However, Deputy Lien stepped up to the plate so their order was still delivered on time for dinner!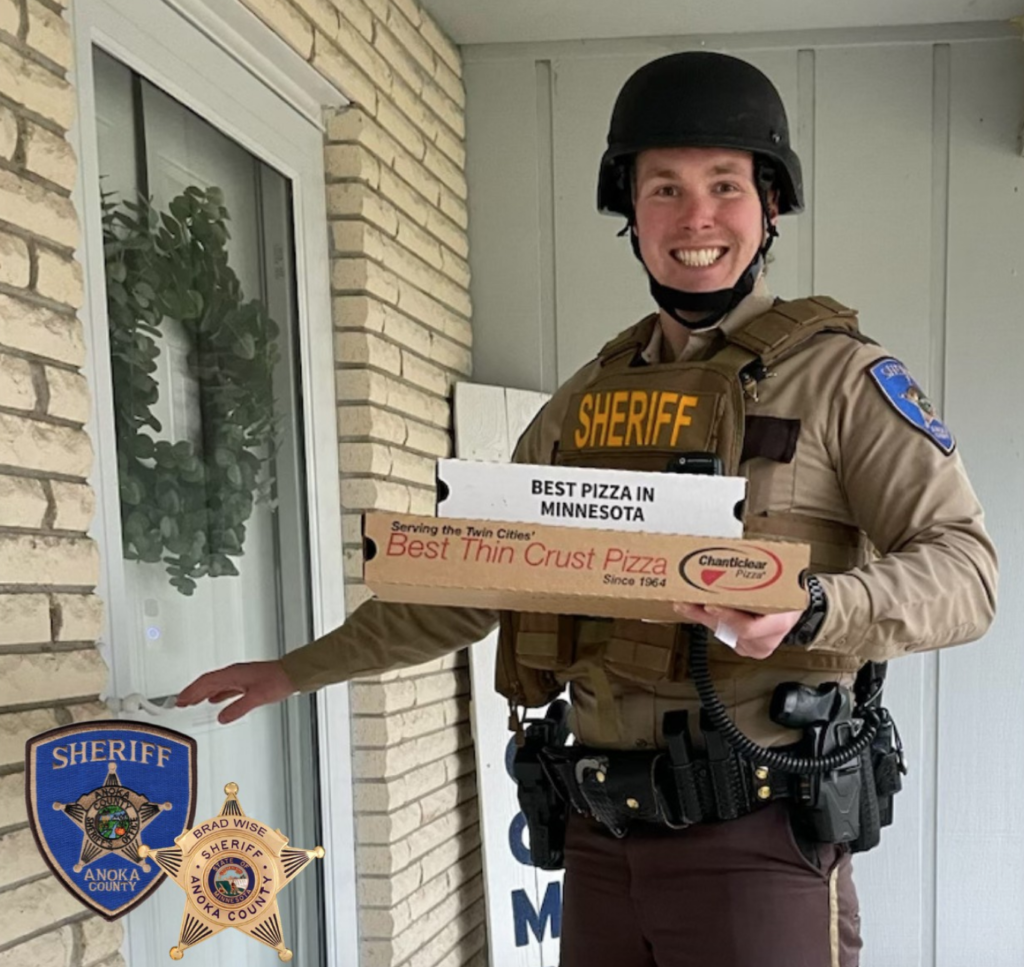 Photo credit: Anoka County Sheriff's Department Facebook page
Friendly gestures – no matter how small – go a long way in building the relationships that are a crucial part of the foundation for trust and cooperation between officers and those they serve. I am grateful to Deputy Lien for taking the time to engage in this important work.
In gratitude,

P.S. – If you have a #ThankACop story to share or an officer to highlight, please email us at [email protected]. We look forward to hearing from you!