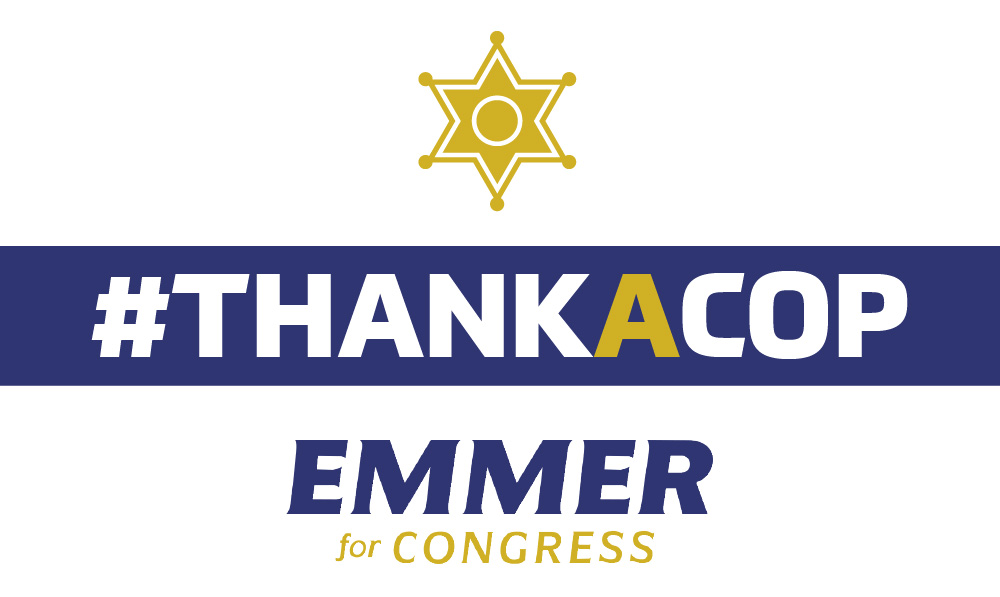 Wright Co. Captain Dan Anselment
A few weeks ago, Captain Dan Anselment of the Wright County Sheriff's Office retired after 33 years of service to the department. He was honored by the Wright County Board of Commissioners at their February 23rd meeting which can be viewed here. Throughout his career, Captain Anselment worked as a K-9 handler and in the Patrol and Operations Divisions before being promoted to sergeant, lieutenant, and captain.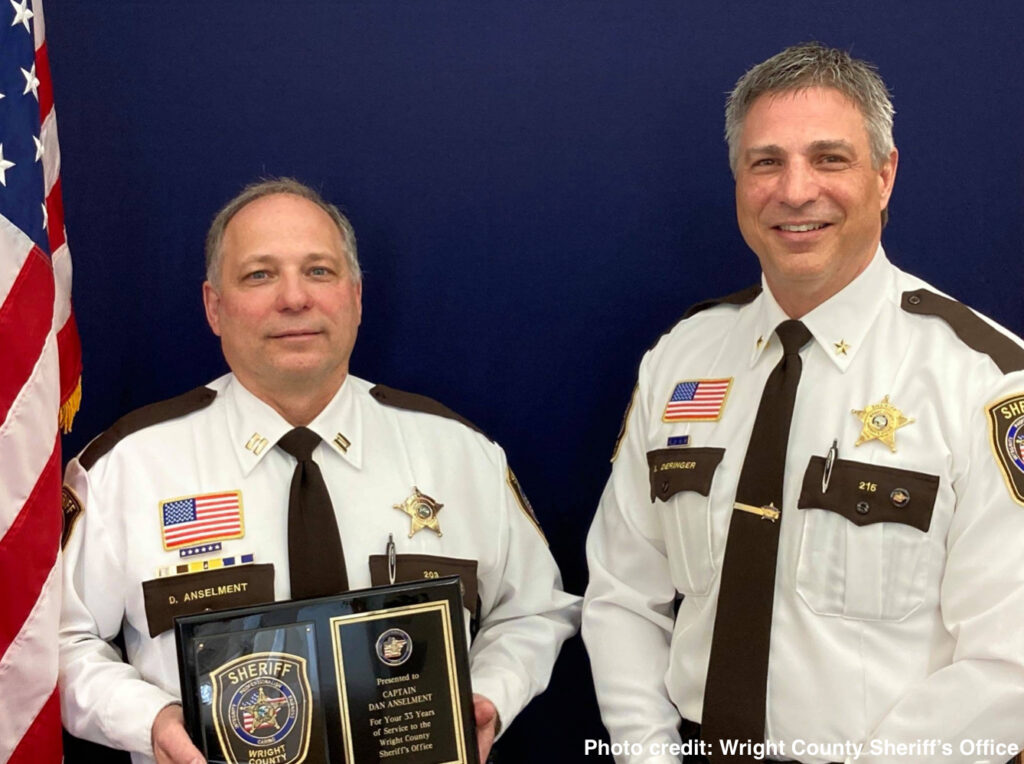 Captain Anselment joined the Sheriff's Office in 1988 at just 22 years old. As Wright County Sheriff Sean Deringer stated during the February meeting, Captain Anselment has made a lasting impression within the department by hiring and mentoring many of the current employees as well as having served under five different sheriffs: "Every sheriff (that followed) Sheriff Wolff saw value in Dan – what he was able to do and what he was able to accomplish. Sheriff Hozempa promoted him to sergeant. Sheriff Miller promoted him to lieutenant. Sheriff Hagerty promoted him to captain. I guess I'm the one that gets to kick him out the door."
Wright County shared that their department will have a hard time filling his shoes, especially since Captain Anselment was a true servant leader who always made others feel important. We wish you nothing but the best, Captain Anselment, and know you will continue to serve your community of Wright County in other capacities. Thank you for your 33 years of service.
In gratitude,

P.S. – If you have a #ThankACop story to share or an officer to highlight, please email us at [email protected]. We look forward to hearing from you!