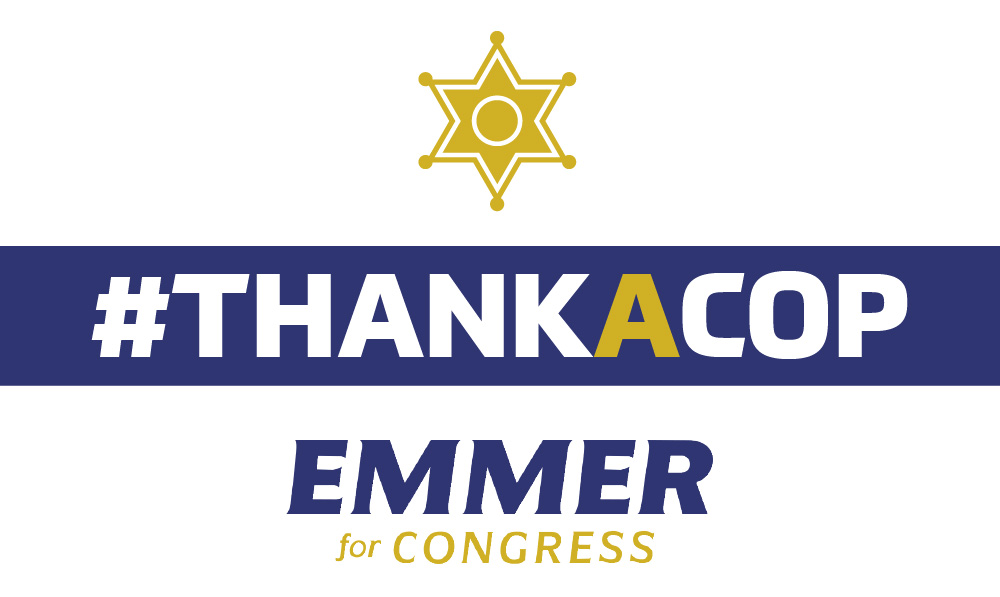 Lakeville Police Officer Casey King
I am always grateful to hear about our Minnesota communities going above and beyond to recognize the brave men and women who serve in law enforcement. A few weeks ago, Lakeville Police Officer Casey King was recognized by the Lakeville Public Safety Foundation for all he has done to serve his community.
Prior to 2020, the Lakeville Public Safety Foundation annually held a large fundraising event on the anniversary of 9/11. This September, however, with many families being under the economic stress of COVID-19 and social distancing protocols, the Foundation and its president, Shanen Corlett, decided to still recognize one officer and one firefighter but instead deliver appreciation baskets to each firefighter, police officer, and administrative staff member in Lakeville.
Lakeville's Police Chief Jeff Long and Fire Chief Mike Meyer both expressed how grateful they were to receive the support of the Public Safety Foundation and Lakeville community members who helped purchase, assemble, and deliver the baskets. Shanen Corlett explained that the Foundation was started so that police officers and firefighters would know they are supported, and despite the pandemic and the recent civil unrest Minnesota has seen, law enforcement still has the same mission: to protect and serve their community. Chief Long expressed his gratitude for the Foundation's support: "It's so very important right now when so often we see criticism of police officers to know that we're actually appreciated and supported so it means a great deal to us."
This year, Officer Casey King was chosen unanimously by the Foundation as its 2020 officer of the year. After being nominated by their peers and community members, the Foundation reviews nominations and speaks with the police chief as well as the nominees' peers. As one of twelve nominees, Officer King stood out. "Casey's record of going above and beyond the daily requirements of the job has been noted a number of times throughout his career. We are lucky to have Officer King on the Lakeville Police Department," said Shanen. Chief Long added that "Officer King is respected among his peers for his police work and the excellence with which he represents LPD and the law enforcement profession."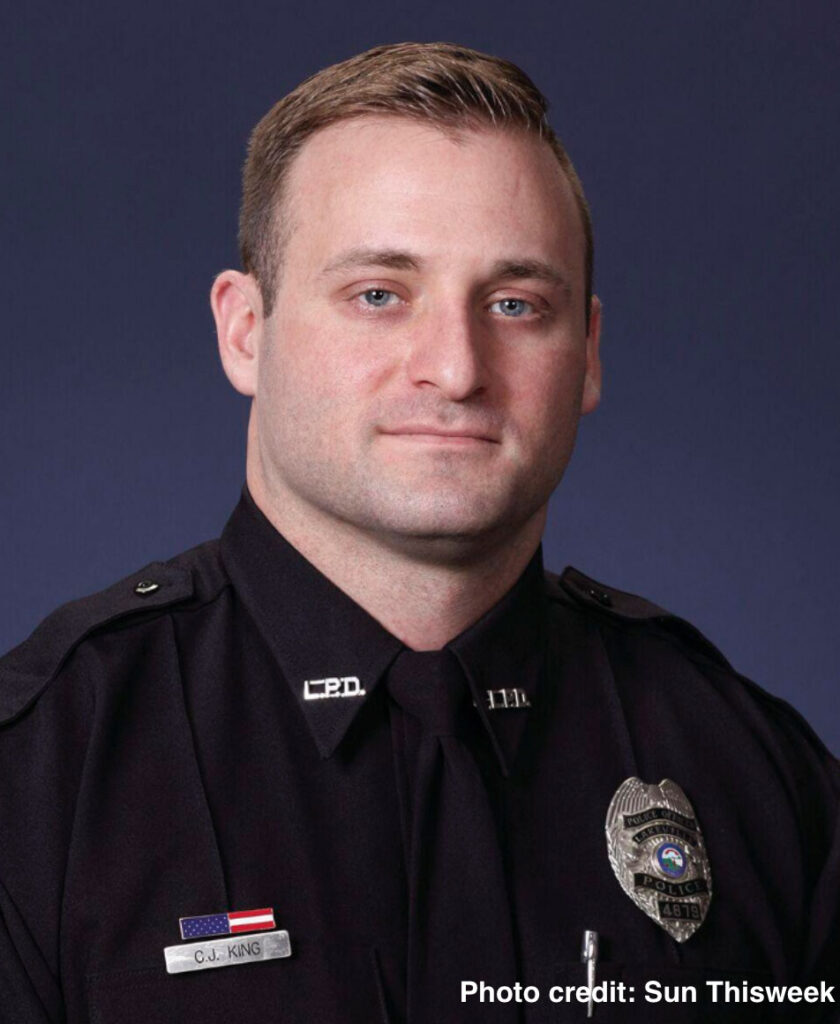 Officer King grew up in Lakeville, graduated from Lakeville North High School, and earned his B.A. in Criminal Justice from Metro State University before starting his law enforcement career in Southern Minnesota. He has been with the Lakeville Police Department since 2014, serving on the Crime Scene Unit for the past five years and recently joining the Street Crimes Unit which focuses on crimes which impact the quality of life in Lakeville.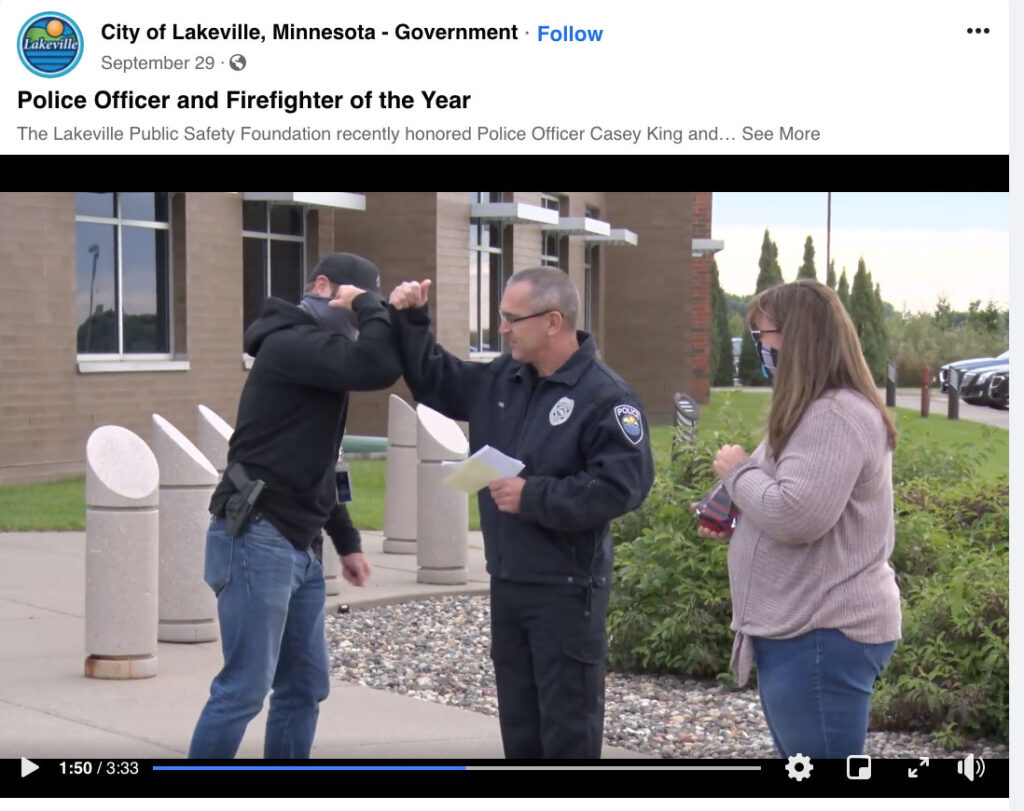 Though the police and fire departments do function as a team, Chief Long shared that officers take a great deal of pride in receiving the Foundation's award. All the officers work hard, but receiving an award like this gives them a new responsibility and, in a way, an informal leadership role: "People are going to be watching them and how they do their job and emulate them," said the Chief.
Congratulations, Officer King, on this recognition! Thank you for all you and Lakeville officers have done to serve your community, especially during this difficult year.
In gratitude,

P.S. – We want to hear from you! If you have an officer to highlight or a story to #ThankACop, please do not hesitate to share it with us at [email protected].