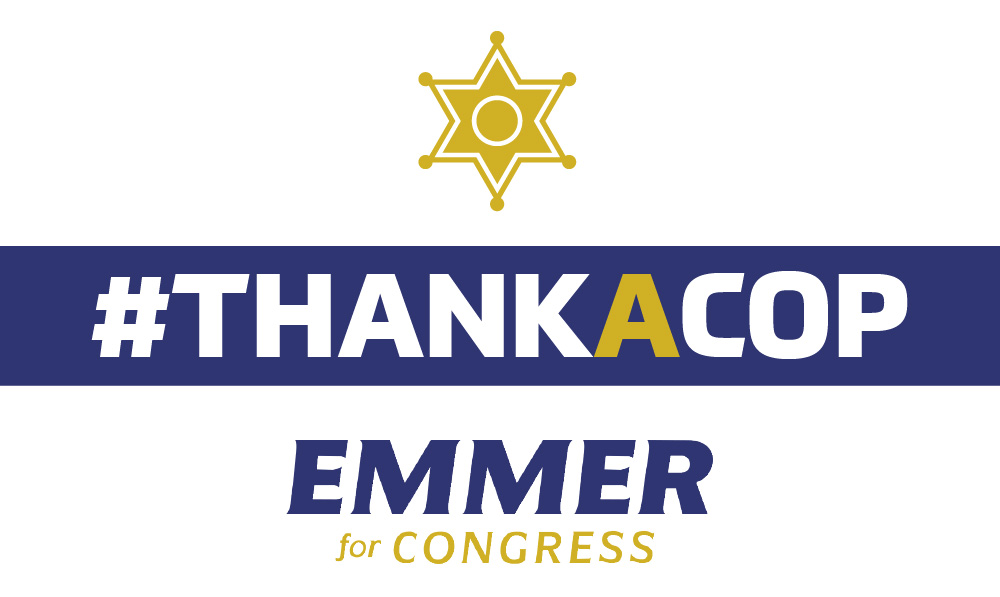 Friends –
Every day, law enforcement officers put their lives on the line to serve and protect our communities. And while National Law Enforcement Appreciation Day is recognized once a year, the brave men and women who step up at every hour of every day deserve more gratitude and recognition.
That's why our team is launching our #ThankACop initiative this week. With morale at an all time low amongst the law enforcement community, our goal is to highlight individual law enforcement officers and the important work that they and their agencies do for our communities. These men and women have sworn to protect the lives of others – sometimes at the expense of their own – and they deserve nothing but our support. Without them, our communities would not be the places we call home today.
On Friday, I caught my staff a little off guard by telling them to order some pizzas because we were going to #ThankACop and deliver them to law enforcement on Saturday. On this first trip we made it to Buffalo, Andover, and Blaine. It is always an honor to listen to officers' first-hand experiences and discuss the issues that matter most to them and their communities.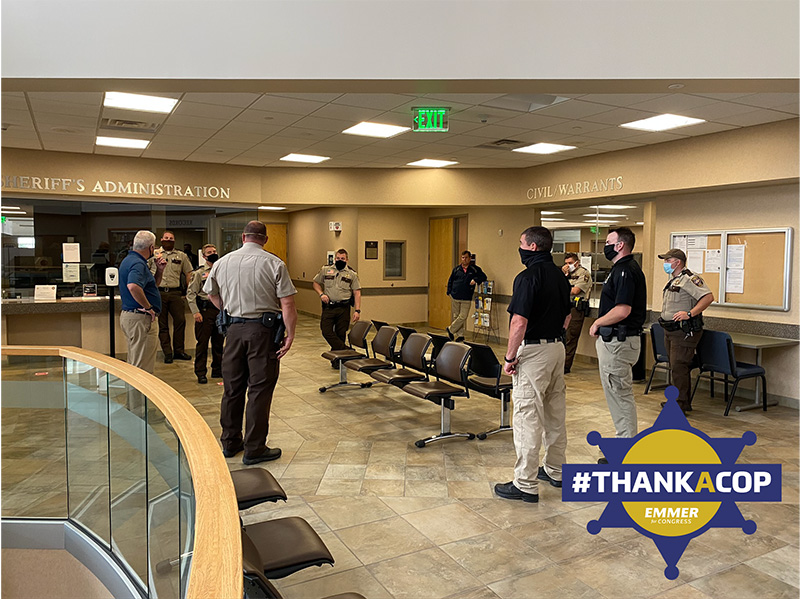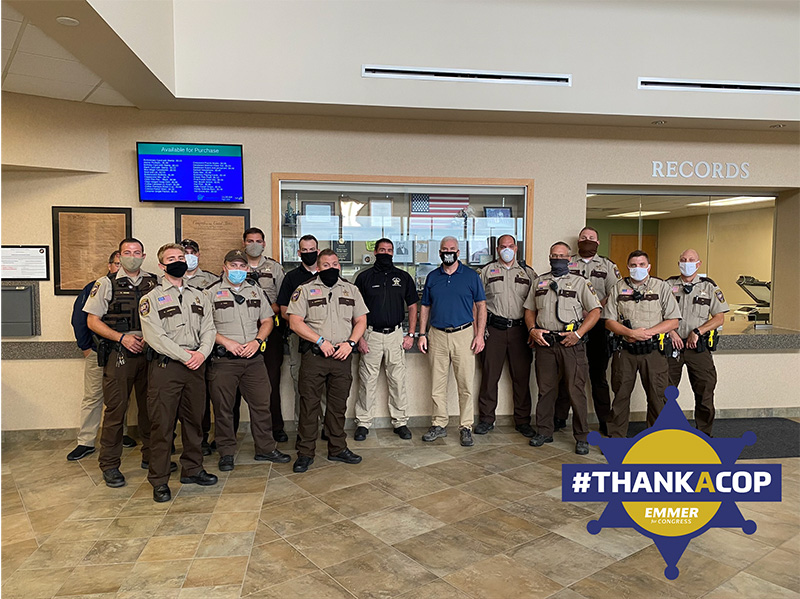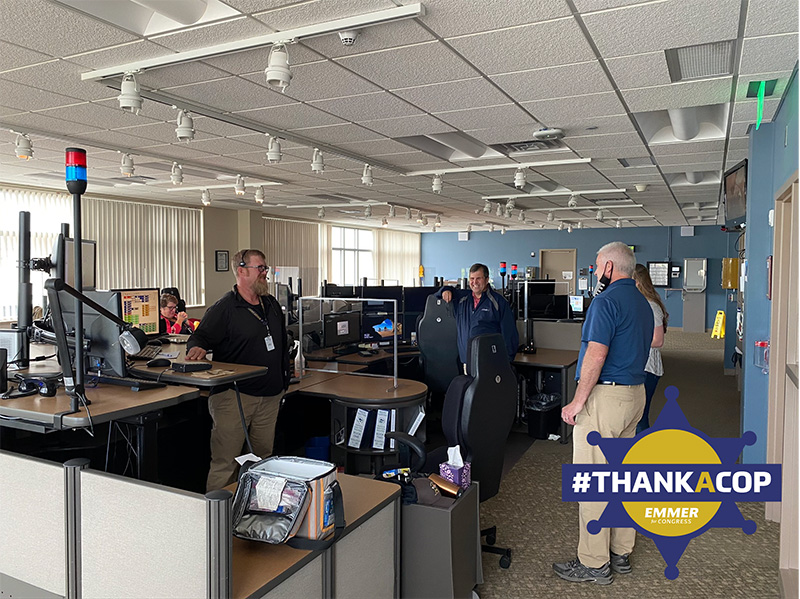 At the Wright County Sheriff's Department in Buffalo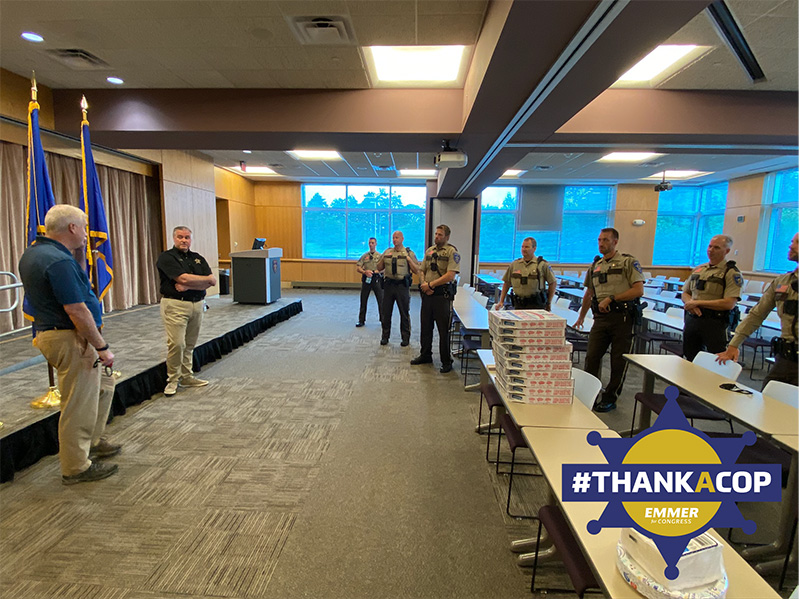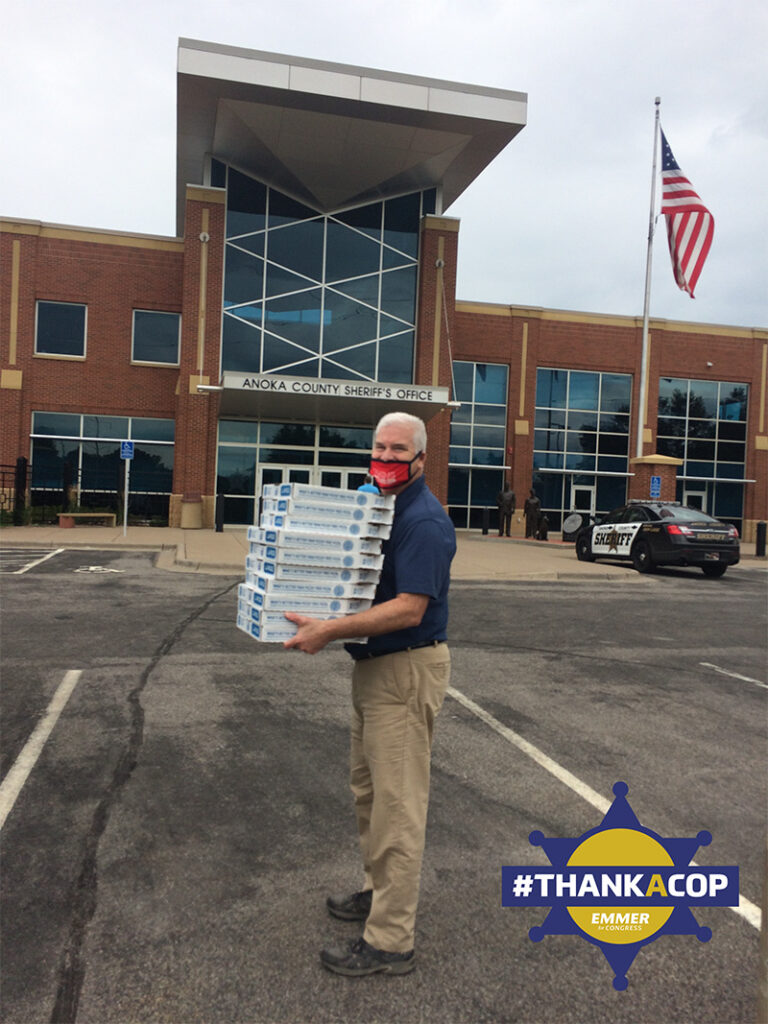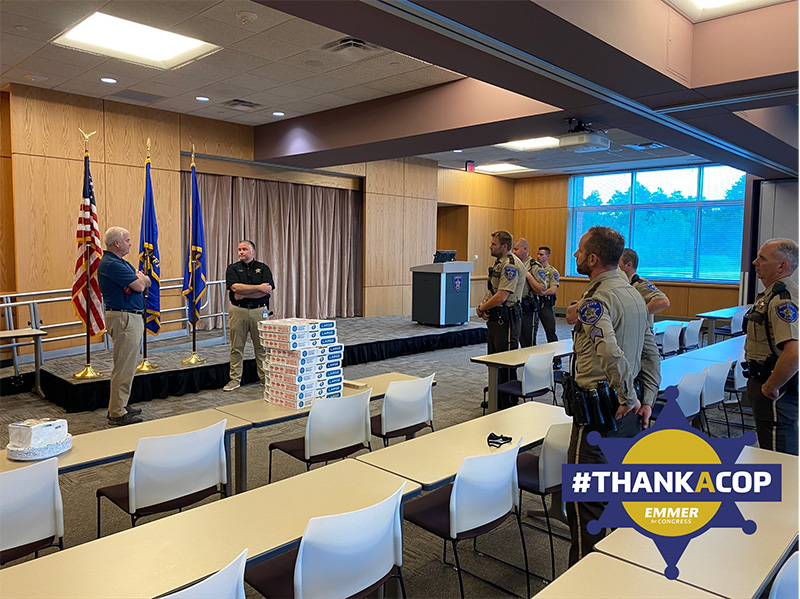 At the Anoka County Sheriff's Department in Andover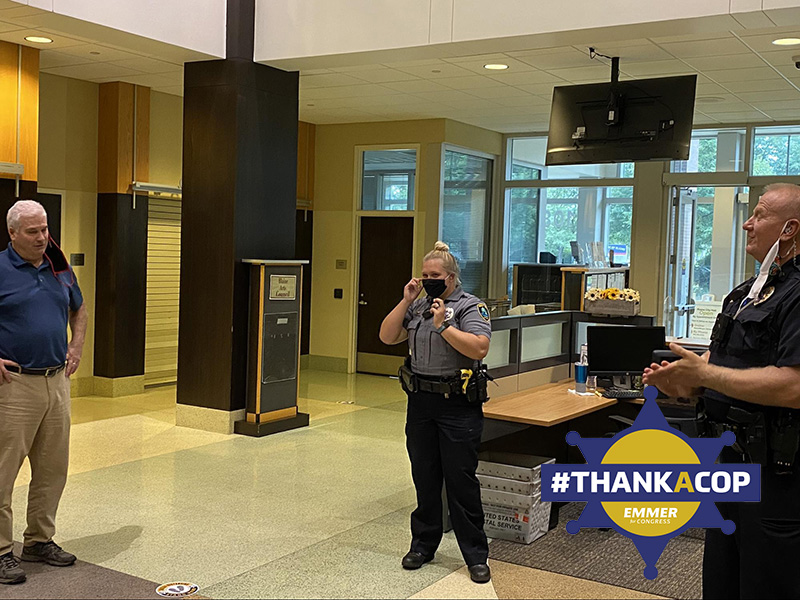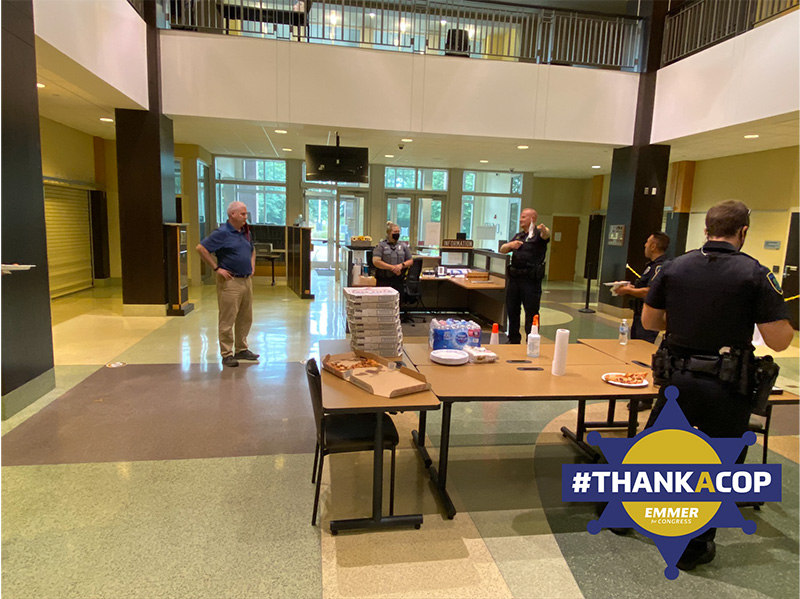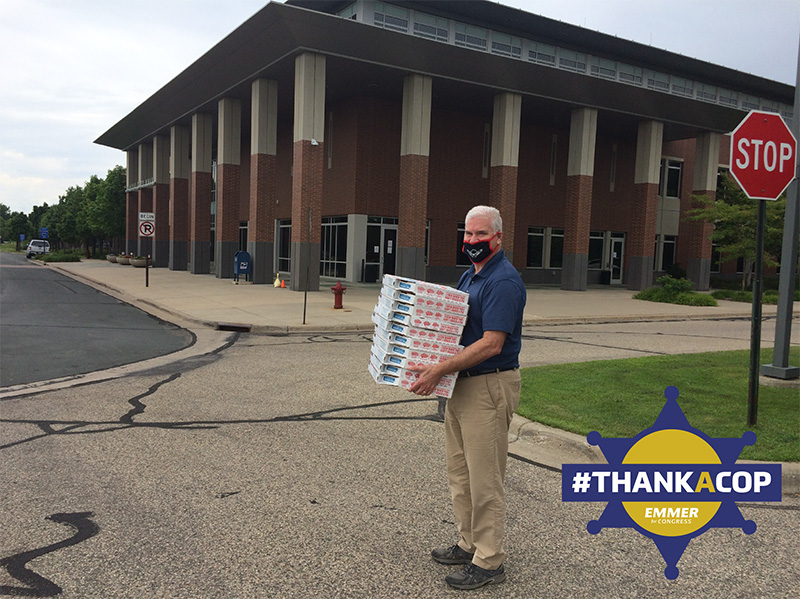 At the Blaine Police Department
Please be sure to follow us on Facebook and Twitter to stay up to date with all the great work our Minnesota Law Enforcement officers are doing! And don't forget to join us and #ThankACop this week!
In gratitude,

P.S. If you have an officer who you think deserves to be highlighted and thanked, please do not hesitate to send a photo, bio, or story to [email protected]. And while we realize that words do not do justice or repay the sacrifices that officers make for us everyday, we still believe it's important to be grateful for all they do to keep us safe and our communities peaceful.