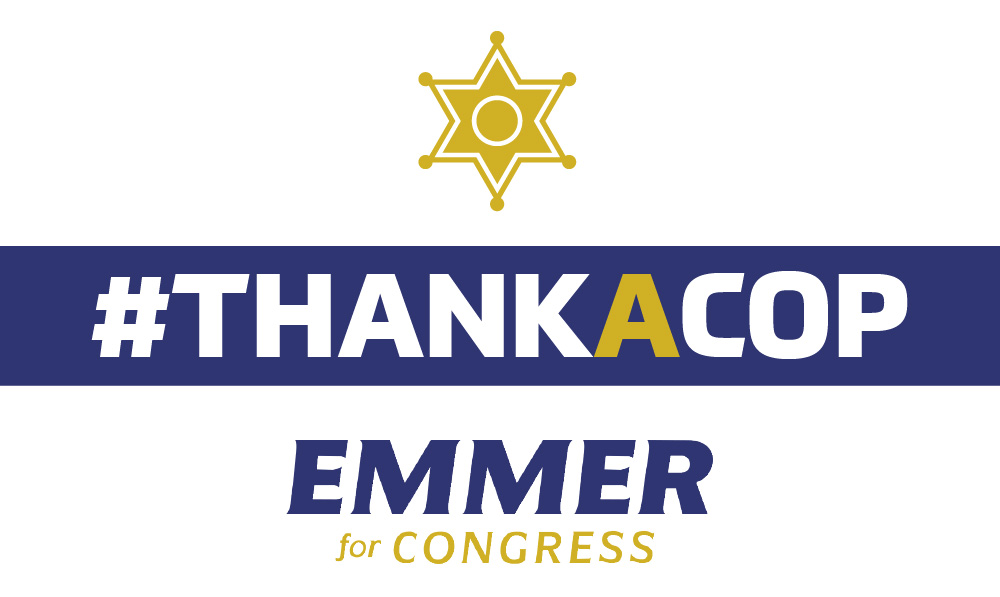 Ramsey County Sheriff's Department Commander Suwana Kirkland
This week, I want to introduce you to an officer who, over the course of her career, has worked to build bridges within her community and make a real difference with her badge. Especially in today's climate, her work is greatly appreciated!
Commander Suwana Kirkland, a mother to five children ages 9 through 27 and resident of Rogers, came to the law enforcement profession later in life. After working in real estate in her early 20s, she attended Minneapolis Community and Technical College and earned a degree in psychology. Following her work at Hennepin County Medical Center, she took her passion for and interest in criminal justice and started off her law enforcement career as a trailblazer in 2005 when she became the first African American officer to serve in the Minnetonka Police Department.
Today, Commander Kirkland works for the Ramsey County Sheriff's Department. She also volunteers as the president of Minnesota's chapter of the National Black Police Association, one of 23 chapters across the country, which has many members from students and officers to sheriffs and police chiefs. In the past few months, Commander Kirkland has been kept busy with increased outreach as well as community engagement requests.
In addition to her day job and chapter president role, Commander Kirkland also started the Women's Academy at the Ramsey County Sheriff's Department. In recent years, and especially in the past few months, law enforcement has been having more and more difficulties recruiting and retaining qualified officers. Commander Kirkland also believes that law enforcement across the state of Minnesota should employ more women and people from diverse backgrounds. Today, 12% of officers in Minnesota are women, and 2% are African American.
Commander Kirkland decided to do something to help solve these issue and founded the Women's Academy, which, according to the description on its website, is "a week-long immersive course for female participants, ages 18-55, to experience the day-to-day activities, training methods, and members of the Sheriff's Office, with additional time devoted to field work, volunteerism, and engagement in our contract communities. Graduates of the Women's Academy will receive guidance from the Sheriff's Office recruitment team in finding and applying for opportunities and careers in law enforcement and public service."
The Women's Academy has been successful, and women who completed the informational course have joined the ranks of law enforcement as officers, community resource personnel, and dispatchers. As this program continues, there is no question that Minnesota's offices will continue to reflect the diversity of our state.
When it comes to recent events and the current climate of our state, Commander Kirkland opposes calls to defund and dismantle police departments. She is working to make changes and improve officer-resident relationships, but she wants people to know that "We're people just like you. We want what's best for the community."
Thank you, Commander Kirkland, for all the important work you are doing to unite peace officers and communities. Minnesota would be a different place without your initiative and service.
In gratitude,

P.S. If you have a #ThankACop story to share or an officer to highlight, please email us at [email protected]. We look forward to hearing from you!