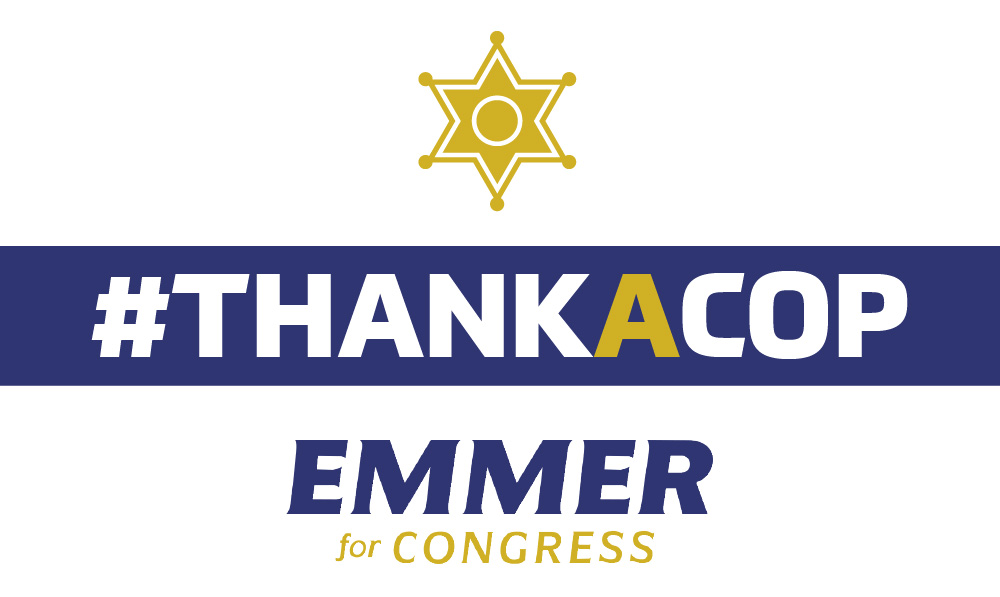 Lakes Area Police Department
This Thursday, my team and I are continuing our #ThankACop initiative by sharing another story about the important work our peace officers do to protect us and our families 24/7, 365 days a year.
Last Friday, a 14-year-old boy fell down into a 50-foot chimney at Chisago Lakes Middle School shortly after midnight.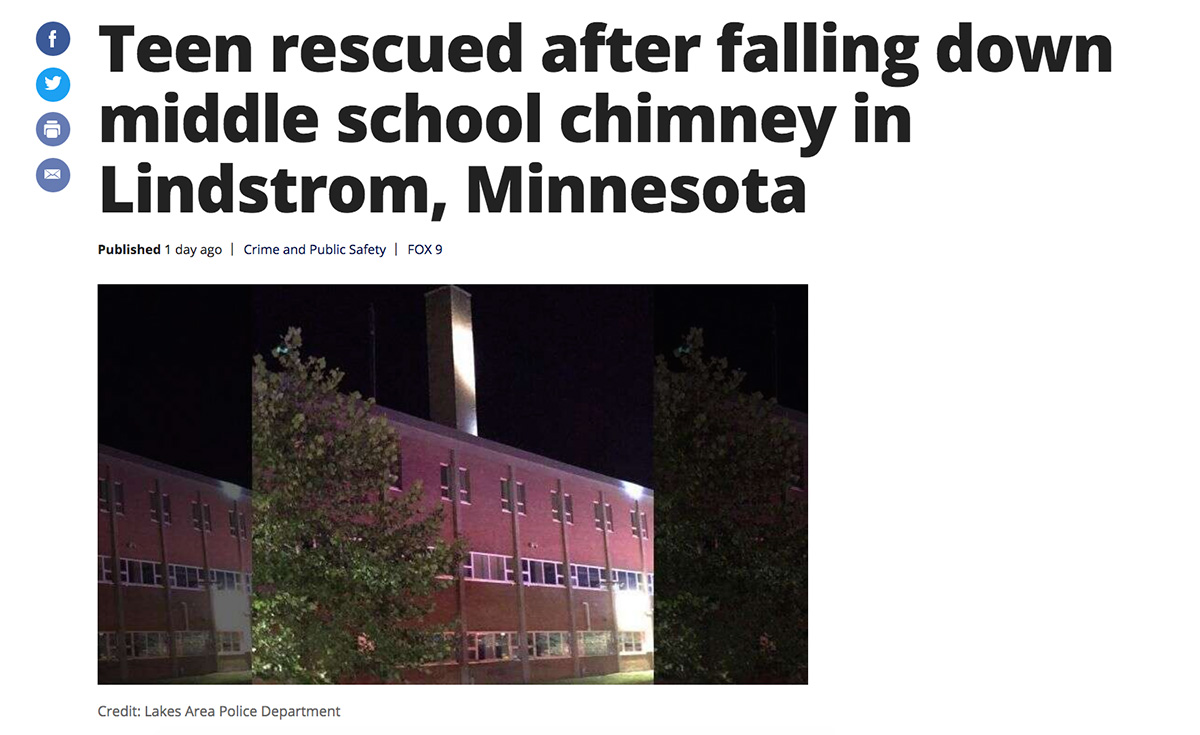 The Lakes Area Police Department, which serves the communities of Chisago Lakes and Lindstrom, Minnesota, responded to the incident. Officers – including a School Resource Officer from the district – were able to quickly and safely retrieve the boy who, amazingly, did not suffer any serious injuries from the 50-foot fall.
Incidents like this remind me that regardless of the time, location, or situation, law enforcement officers are always standing by and ready to help. This incident also reminds me that though a large part of officers' jobs is to combat crime, they do play other important roles in our communities. Thank you, Lakes Area officers and all Minnesota law enforcement officers for your important work.
In gratitude,

P.S. If you have a story to #ThankACop, please do not hesitate to share it with us at [email protected]. We want to hear from you!