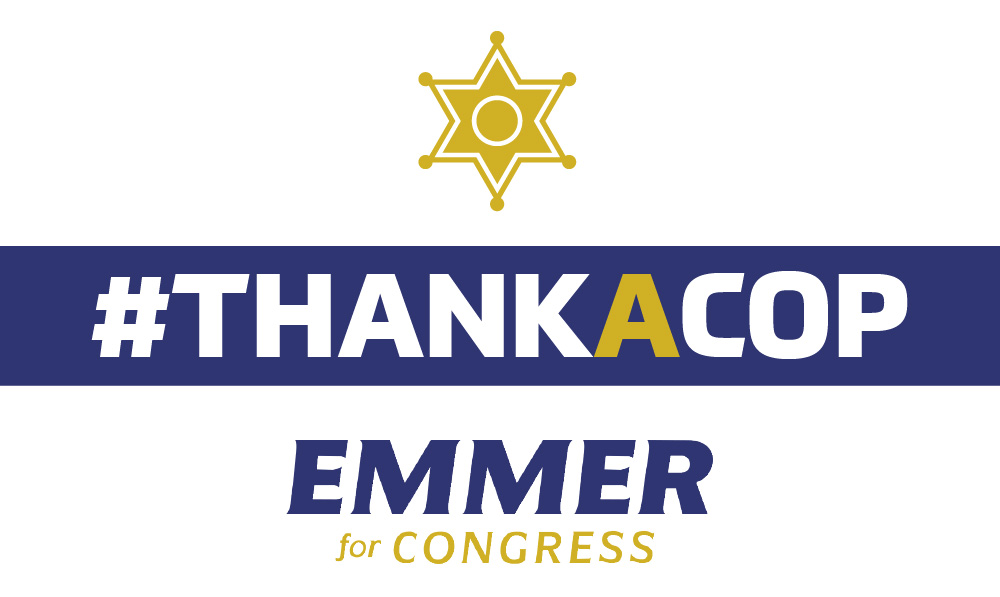 Maple Grove Police Officer Tom Chaffin
This week, I want to introduce you to Officer Tom Chaffin, a Maple Grove police officer who was profiled by Wear the Badge when he served with the Elk River Police Department. Wear the Badge is an organization that seeks to share the stories of real peace officers in a public way so as to recruit and retain high quality men and women who want to serve their communities. You can learn more about Wear the Badge here.
Officer Chaffin was recommended to Wear the Badge by Elk River Police Chief Ron Nierenhausen for his experience and conduct when he was serving as a patrol officer with the Elk River Police Department. Having grown up in Maple Grove, Minnesota, Officer Chaffin became a law enforcement officer because he wanted to be able to look back on his life and see that he made a difference and stood for something good. His goal as a police officer is to help people in the communities he serves and make a difference in their lives.
In 2014 Officer Chaffin moved to Texas to become a Dallas police officer in the Northeast Division. Everyday brought something new in Dallas, and officers were always busy. Officer Chaffin said that calls would be waiting when officers arrived for duty and would be sent off for the next eight hours to go from call to call, assisting members of the community.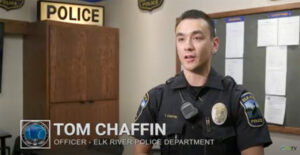 After a few years, officer Chaffin moved back to Minnesota to be closer to his family and decided to serve as a part of the Elk River Police Department because of its hometown feel. Though the pace was much slower than it was in Dallas, residents of the Elk River community support their peace officers. Officer Chaffin says that support is felt day in and day out.
Traffic patrol makes up a large part of Elk River officers' jobs, as both Highway 10 and Highway 169 cross through Elk River. Officer Chaffin says that the officers pride themselves on the traffic they patrol and their goal is always to try to prevent people from being hurt. They want to be out in the community, visible to the public so that they can keep people safe. Officer Chaffin acknowledges that millions of people die every year in traffic accidents, and officers do everything they can to prevent that including issuing tickets and warnings.
On January 21st of this year, Officer Chaffin was sworn in as a Maple Grove police officer and he is currently serving his hometown. Thank you, Officer Tom Chaffin, for all you have done for our state through your service.
In gratitude,

P.S. We want to hear from you! If you have an officer to highlight or a story to #ThankACop, please do not hesitate to share it with us at [email protected].