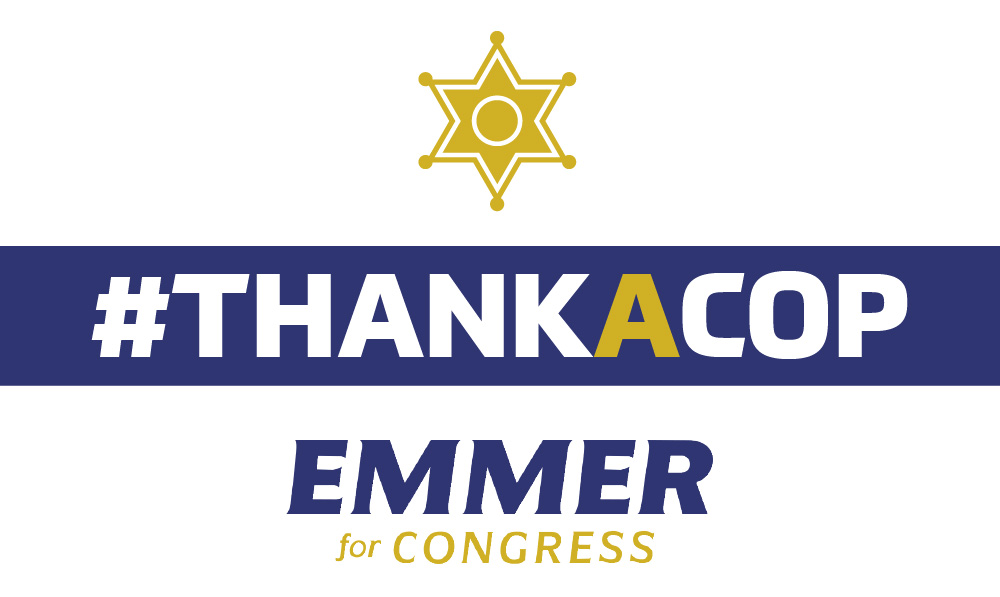 Law Enforcement Highlight: Officer Charles Adams, Minneapolis PD
Officer Charles Adams was born and raised in North Minneapolis, just north of West Broadway, 22nd, and Irving Avenue. In high school, he followed in his dad and uncles' footsteps by playing football for the Minneapolis North Polars. However, education was always important to the Adams family, and when his grades suffered junior year, his dad kept him out for the season.
After high school, Officer Adams again followed his family's footsteps and became a police officer with the Minneapolis Police Department.
Office Adams returned to Minneapolis North in 2011 to coach his beloved Polars, and it is by seeing students every day that he has not only managed to develop the football program but truly build relationships with them. Coach Adams brought Minneapolis North its first state football championship in 2016 and has also sent alums to the NFL draft. "Kids will run through a brick wall for you if they know what you say can come true," Officer Adams said. Many of the players have described him as a second father.
In 2016, Officer Adams was honored by the Vikings Youth Football Program as Coach of the Year because he cares deeply about the community and his athletes and has been nothing but a leader and model for his players over the past decade: "I'm a product of where I came from. I was born in North Minneapolis, my family was as well, so to be able to give back to where I came from is huge," Officer Adams said. "That's what we all dream about – coming back to where we came from. That's what I'm trying to do."
Officer Adams being honored by the Minnesota Vikings in 2016
In addition to being the head football coach, Officer Adams has also served as the school resource officer at Minneapolis North for the past 10 years, building relationships with students and helping to de-escalate conflicts. However, this fall Officer Adams will no longer be serving in that capacity due to the Minneapolis School District's decision to end their contract with the Minneapolis Police Department. Officer Adams said, "I don't know what's next. I don't know how things are going to go. That's what really worries me."
Regarding the contract termination, assistant coach and teacher at Minneapolis North Tom Lachermeir said, "It's a terrible decision. They didn't talk to anyone at North to get their opinion. They didn't think how it was going to affect the kids and a lot of them depend on him."
Officer Adams pictured with a player
"Having him makes us feel safe in our school," said one of his players. And not having him there will be like a "missing piece to our family."
Fortunately, Officer Adams will still be coaching Polars football this year, and though things will be different, everyone agrees he will remain an inspiring fixture of the community.
Thank you, Officer Charles Adams, for investing so much into your North Minneapolis community as both coach and officer. We have no doubts you will continue to positively shape the lives of dozens of players and students each year.
In gratitude,

P.S. We want to hear from you! If you have a story to #ThankACop, please do not hesitate to share it with us at [email protected].