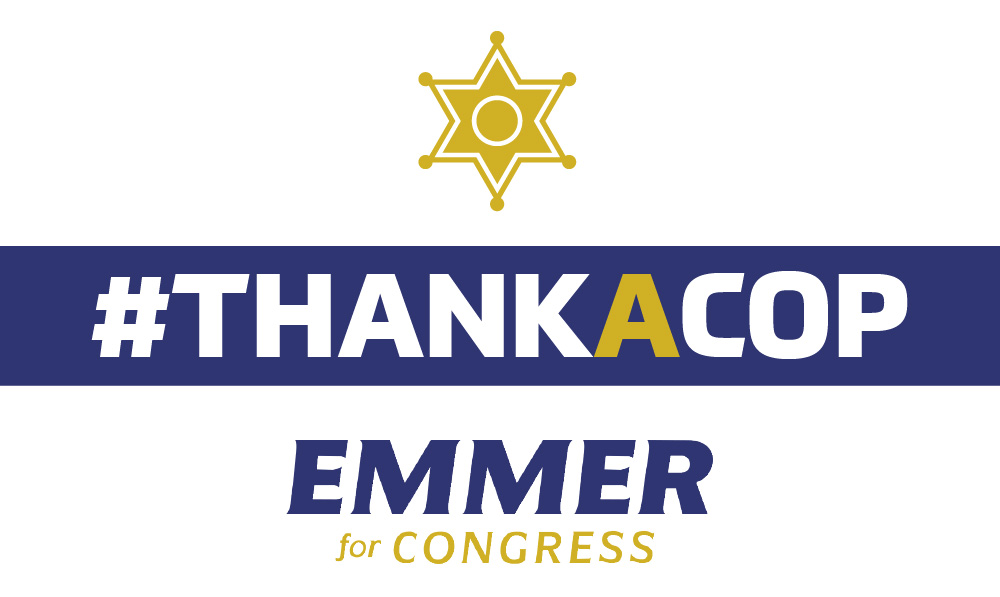 Officers McIntosh, Augustin, & Vang
Over the weekend, the communities surrounding Cold Spring and St. Joseph came together to remember and honor two officers who were killed in the line of duty: Cold Spring Police Officer Tom Decker and St. Joseph Police Officer Brian Klinefelter. Our hearts go out to their families and friends, and words cannot convey our gratitude for their willingness to sacrifice everything to protect their communities.
Because officers wake up each day not knowing if they will return home to their families, I believe that it is important to recognize the brave men and women who are willing to put their lives on the line. In November, the Blaine Police Department hired three new officers, and I wanted to help welcome them by introducing them and thanking them for all they have done and will do to make Blaine a safer place.
On November 2, three new officers were sworn in by Blaine's city manager at the monthly city council meeting. Chief Brian Podany shared a short biography of each officer with ABC Newspapers. I encourage you to take a moment to read his biographies below and learn more about the backgrounds and experiences of these three new officers.
Officer Highlight: Officer Jackie McIntosh
Officer McIntosh graduated from White Bear Lake High School and earned her bachelor of arts in criminal justice from St. Thomas in Minneapolis. McIntosh worked for the Ramsey County Sheriff's Office for three years and the Lino Lakes Police Department for 13 years before coming to Blaine. McIntosh enjoys playing golf and hockey, doing do-it-yourself projects and spending time with family and friends. McIntosh is a volunteer with the Minnesota Humane Society and Feed My Starving Children. McIntosh's fiancée, Steve, is a police officer in the Columbia Heights Police Department. They live in Oak Grove with their two children.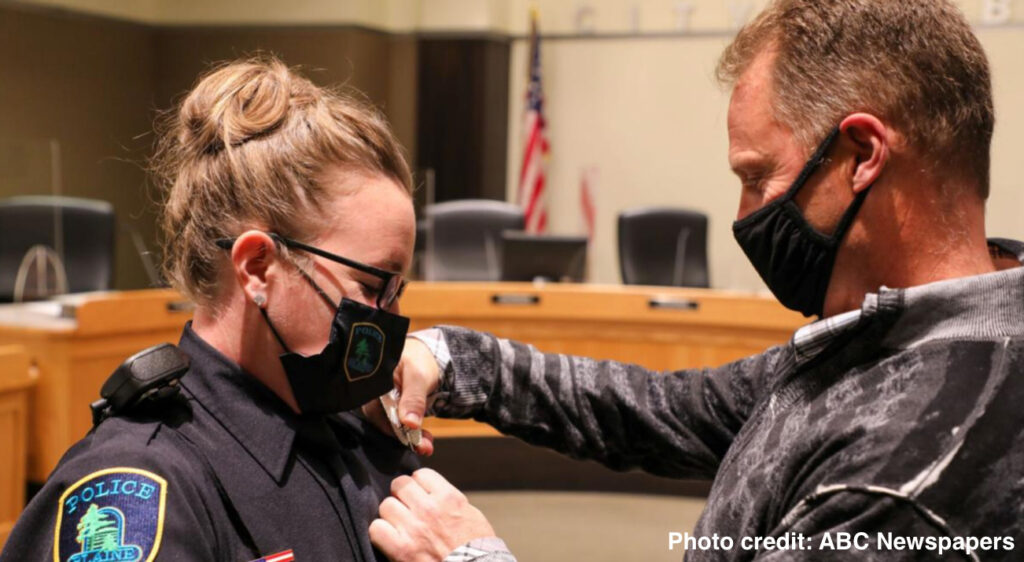 Officer Highlight: Officer Kyle Augustin
Officer Augustin grew up in Stewartville, slightly south of Rochester. He attended Rochester Community and Technical College and Mankato State University, where he received his bachelor's degree in law enforcement. Augustin worked for the Hennepin County Sheriff's Office for five years, where he served on the emergency services unit and the water patrol. Last December Augustin married his wife, Shelby, who is a newborn intensive care unit nurse. He enjoys working on his 1968 Chevrolet Chevelle and taking his Harley Davidson motorcycle on rides.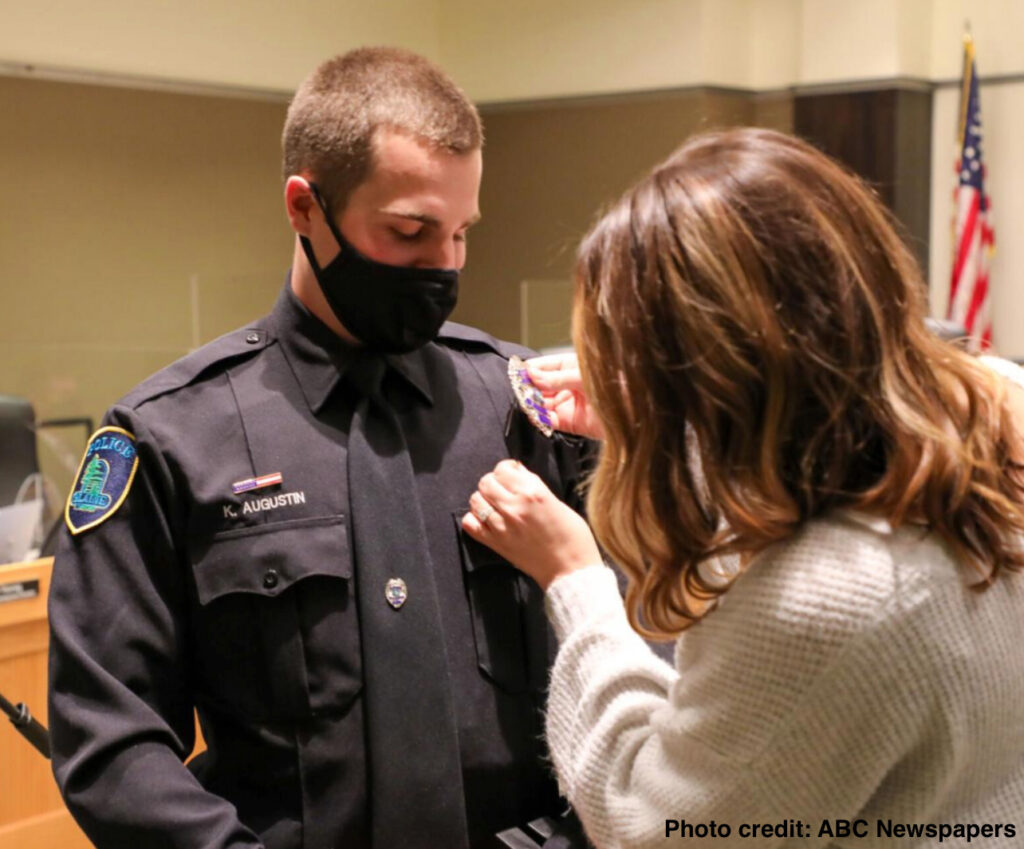 Officer Highlight: Officer Tou Vang
Officer Vang was born in Thailand and moved to St. Paul when he was 5 years old. He graduated with a bachelor's degree in law enforcement from Metro State University in St. Paul. Vang previously worked for the Lino Lakes Police Department for eight years and is cross trained as a firefighter. After Vang was hired as a Blaine officer, he was selected as the American Legion's Outstanding Law Enforcement Officer of the Year for 2018 for his service with the Lino Lakes Police Department. Vang is the executive director of the Asian-American Peace Officers Association. Vang and his wife have three boys. He enjoys hunting, hiking, camping and fishing.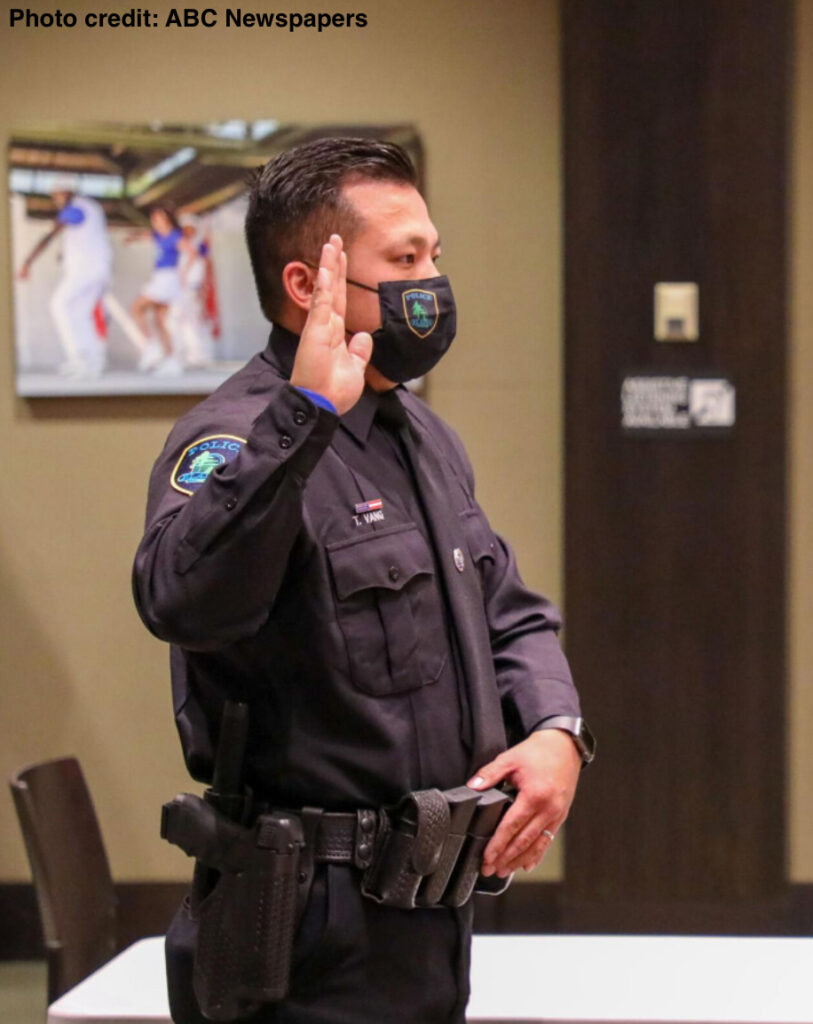 In gratitude,

P.S. – If you have a #ThankACop story to share or an officer to highlight, please email us at [email protected]. We look forward to hearing from you!