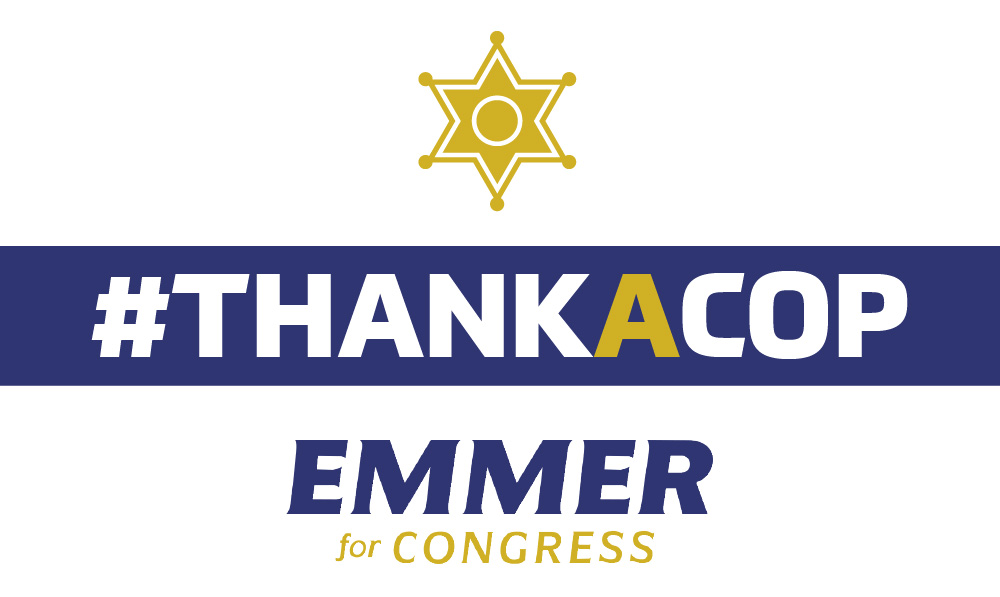 911 Dispatcher Jake Prager
This Christmas, a little girl in Chisago County named Poppy Lindeman will celebrate her third birthday thanks to a 911 dispatcher who helped her parents safely deliver her on the side of the road on Christmas morning. Aside from this Christmas miracle, there are so many unseen ways that dispatchers and law enforcement staff work to protect and serve our communities.
Hannah Lindeman was due January 21st with her third baby, and on Christmas morning in 2017, she was celebrating the holidays and opening gifts with her family in Chisago County expecting not to meet her baby for another month. Unlike her other two babies, this delivery began and progressed quickly.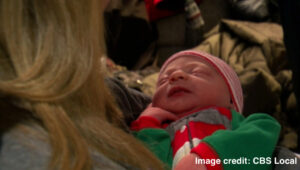 On their way to the hospital, the Lindemans realized that their baby wouldn't be born at the hospital, so Taylor Lindeman called 911. Jake Prager took the call from the Allina Health EMS Communications Center since he had been a labor and delivery nurse in the US Navy for two years where he helped deliver up to 50 babies per month. He instantly realized that he would have to talk the couple through delivering the baby on the side of Highway 8 in 0o weather with a -20o windchill. He had only been a dispatcher for one year, but he was not surprised to get such a desperate call. He told the couple to pull over and called police and paramedics to meet them there. Hannah's husband credits Prager's calm demeanor for a successful birth. He doesn't think he could have stayed conscious or calm without it. "You're not really doing a whole lot of thinking, you're just following directions and doing what needs to be done," said Taylor.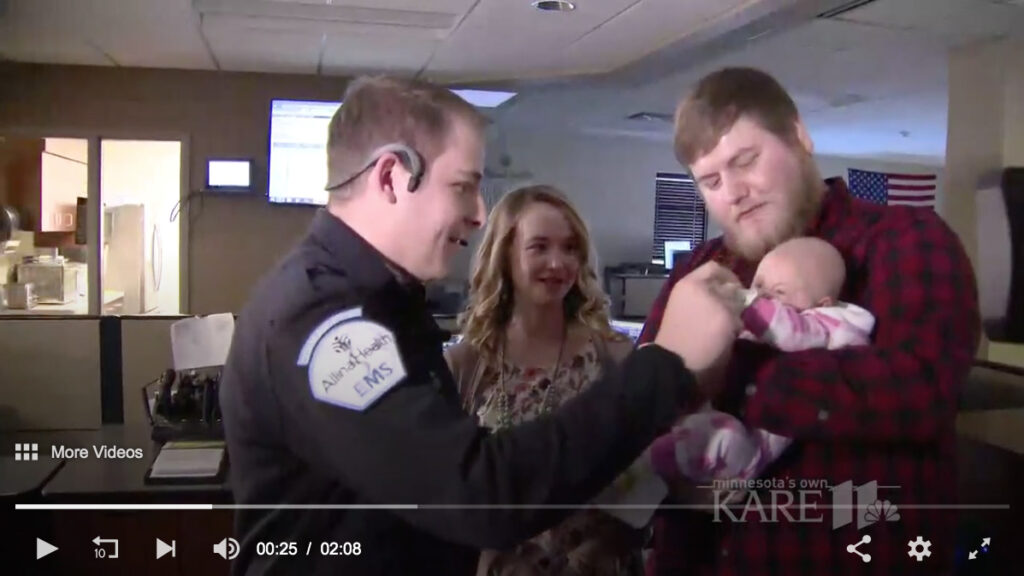 Prager said that Poppy Lindeman was the fourth baby he'd helped deliver over the phone as a dispatcher and that all the dispatchers celebrate when both mom and baby are safe and healthy. Prager was also awarded a pin in the shape of a stork to commemorate the birth and the essential role he played.
When Poppy was eight weeks old, her parents took her to meet Prager in person at the dispatch center. Poppy was the first baby Prager had delivered over the phone who he actually got to meet in person.
The Lindemans consider baby Poppy and Dispatcher Prager Christmas miracles. In fact, though they already had the name Poppy picked out, they added Noelle as a middle name to remember her birth. Thank you, Dispatcher Prager, and all 911 dispatchers and law enforcement personnel for your work in keeping each and every Minnesotan safe 24/7, 365 – even on Christmas day in -20o weather!
In gratitude,

P.S. – If you have a #ThankACop story to share or an officer to highlight, please email us at [email protected]. We look forward to hearing from you!