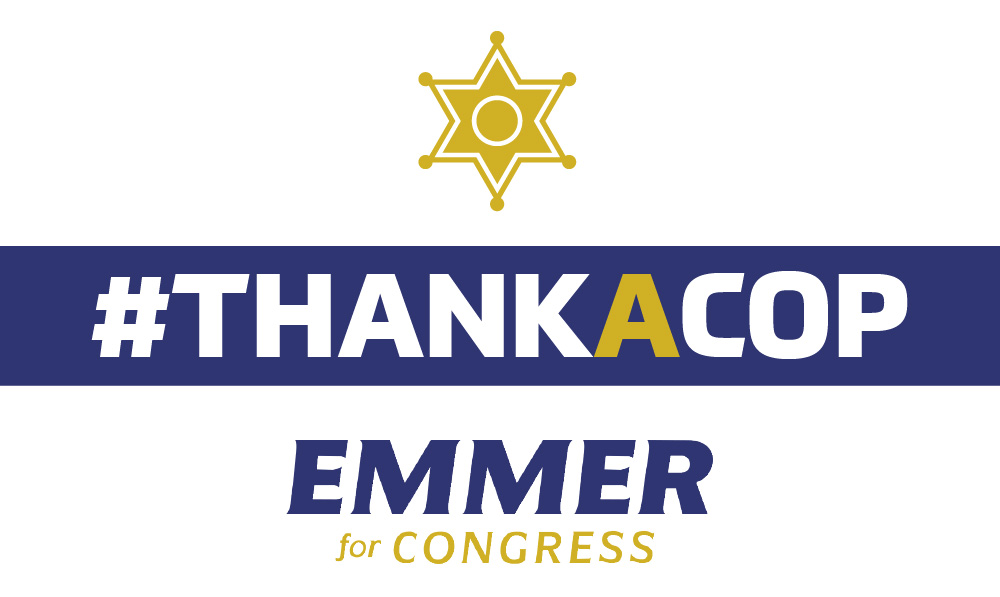 St. Paul Police Department
In July, the St. Paul Police Department rolled out the most creative and fun community builder possible: a 23-foot 2019 Ford E-450 truck armed with a video gaming system, basketball hoop, bike repair station, and coolers stocked with cold treats & beverages! Originally inspired by the Bike Cops for Kids program in Minneapolis, this truck is helping St. Paul's already existent program where officers visited neighborhoods to hand out bike helmets donated by Children's Hospital. The truck will help build community by being accessible to all neighborhoods.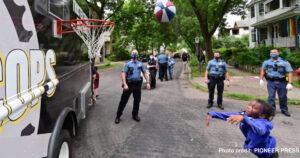 As Sergeant Jason Bain said, "This is about having fun and just reaching our kids, reaching the community with a positive message that we are here to talk to you, to get to know each other."
Police Chief Todd Axtell echoed Sgt. Bain's sentiment: "Our greatest hope is that families will come out to get to know our officers along with the kids and have some fun," he said. "Anytime you can have meaningful and authentic engagement between the community and our police, it pays dividends for years to come."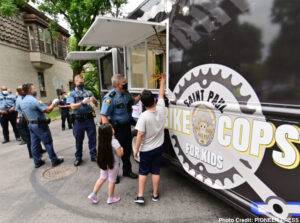 Sgt. Bain also said that the timing of this project is perfect given the unrest communities have seen following the death of George Floyd: "We are dealing with protests all the time. People want to defund the police. OK, fine, but we still need to connect and talk with our community because we are still going to be here, it's just a matter of in what form. We can't just go into our own cocoons and only deal with ourselves … otherwise we create a straight us versus them mentality, and we can't live like that. We have to get back out there and build our trust back. Some of our discussions might be jovial … and others might be more difficult, but I believe our entire department … (is) ready and willing to have those discussions."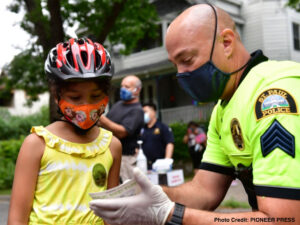 It is also encouraging to see that St. Paul Police cadets will help staff the truck because, as Chief Axtell said, "We want to make sure that our future officers get to know the community before they police it."
In addition to building relationships, officers are using the opportunity to teach children about bike safety – specifically wearing helmets. And since Sgt. Bail has been a bicycle officer since 2002, he is perfectly equipped to do that: "The most important part of a person's body is their brain … so if I can prevent just one little head, one little brain from getting hurt, that will be a win.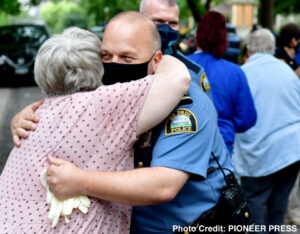 I'm sure this program will be both fun and successful for officers and the kids in the communities they serve! Thank you to these St. Paul police officers and cadets for going above and beyond by investing time in this important work.
In gratitude,

P.S. We want to hear from you! If you have a story to #ThankACop, please do not hesitate to share it with us at [email protected]