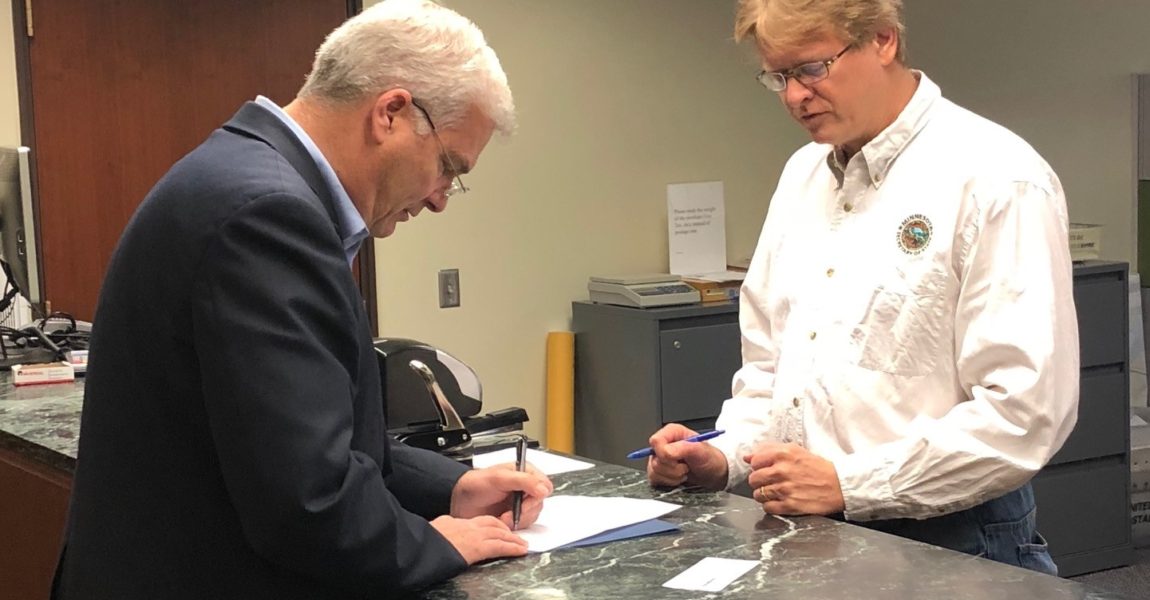 Today Tom Emmer filed for reelection with the Minnesota Secretary of State to run as the Republican-endorsed candidate for Minnesota's Sixth Congressional District. Emmer is seeking his third term in the U.S. Congress.
"It has been an honor to serve and represent the people of Minnesota's Sixth Congressional District," said Emmer, who was unanimously endorsed by Sixth District Republicans at their April convention.
"Together we have accomplished so much, from the largest tax cuts in over three decades to the most significant regulatory relief in nearly a generation. But there is more work to be done to keep this economy moving forward and ensure every citizen of this nation has the opportunity to achieve their American Dream. I am ready to continue representing central Minnesotans and bringing Midwest values to Washington," Emmer concluded.
Emmer won the 2014 congressional election with over half (56.3%) of the vote. He then went on to win 2016's election with nearly two-thirds (65.6%) of the vote.